If we would only give, just once, the same amount of reflection to what we want to get out of life that we give to the question of what to do with a two weeks' vacation, we would be startled at our false standards and the aimless procession of our busy days.
     –   Dorothy Canfield Fisher
When we say that a person is unable to see the forest for the trees … we mean that he is aware of the details of his situation, but has gotten lost in those details; and has failed to see the CONTEXT in which he finds himself.  It is a failure to contextualize.
In this past week I had the good fortune to see a (very good) documentary –  "The U.S. vs John Lennon" (2006)
                               https://www.imdb.com/tv/watch/tt0478049?pf_rd_m=A2FGELUUNOQJNL&pf_rd_p=11468689-c6cf-4171-acbb-3b9e94cd223b&pf_rd_r=RM5G848BK7AEGQE7GPFR&pf_rd_s=center-2&pf_rd_t=15021&pf_rd_i=tt0478049&ref_=dvm_us_as_imdb_tt-wbr-fdv  
It's about (a certain battle in) the Great War of Ideas.
John and Yoko had moved to New York City (to live there).  The big problem was that he was a 'peacenik' … and he had rather too much influence, especially with young people.
The VietNam war was already dividing the nation; and the U.S. government (which was committed to prosecuting the war) did not want Lennon's influence.  The problem was studied. Nixon was president, and J. Edgar Hoover was head of the FBI; and (in an effort to neutralize the threat) the Immigration and Naturalization Service were called upon … and John & Yoko were given notices of deportation.
The Lennons hired a lawyer.  And while they continued to receive deportation notices (for quite some time) they were never actually deported.
The film paints a fine picture of Abuse of Power … including a (priceless) clip of a speech by J. Edgar Hoover.
The colluders were in general agreement – that if Lennon did not approve of how the country was being run, then he should take himself back to England.  Not come here and criticize.
But … here's the 'take-away' … (mine, anyway) –
I have been aware (for some years) of how easy it is for us … to simply do some things, and then (as we look at how we're living)  we say "This is my life." … but it had never occurred to me that (perhaps) governments might do the same thing.
Mmm?
Without a strong Context … how shall we govern ourselves?  How will we be able to protect ourselves (and others) from our impulses?
Some quotes (from interviews, from the movie) :
Jack Ryan (FBI agent): "Looking back … it was horrible what we did.  We were being used by the government to stop dissent. Plain and simple."
Noam Chomsky:  "It was very serious.  It reached as far as political assisination … a gestapo-style assasination of a leading black organizer in Chicago, Fred Hampton."
Wesley Swearingen (FBI agent): "It was what Hoover liked.  It's what Hoover wanted to hear – that agents were neutralizing these different organizations; so, it wasn't a question of – whether it was right or wrong, legal, ethical, immoral, or whatever. As long as it was effective."
According to the Urantia Book – what separates human beings from animals … is NOT the ability to think; as an animal is able to work out the best way of accomplishing a task.  What is distinctively Human – is the ability to come to the conclusion that a certain thing SHOULD NOT BE DONE AT ALL.
As an embodiment of this (peculiarly Human) style of thinking, I think we may look to the life of Ivan Illich.  (1926 – 2002)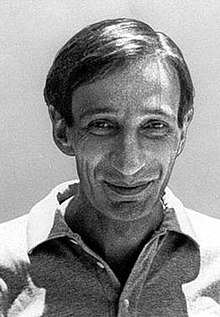 … a Croatian-Austrian philosopher, Roman Catholic priest, and critic of the institutions of modern Western culture, who addressed contemporary practices in education, medicine, work, energy use, transportation, and economic development.  The book that brought Ivan Illich to public attention was Deschooling Society published in 1971. It was a groundbreaking critique of compulsory mass education. He argued that the oppressive structure of the school system could not be reformed but must be dismantled in order to free humanity from the crippling effects of lifelong institutionalization.
Illich was born in Vienna to a Croatian Catholic father, engineer Ivan Peter Illich, and a Sephardic Jewish mother, Ellen née Regenstreif-Ortlieb.  His maternal grandmother was from Texas.  Illich spoke Italian, Spanish, French, and German fluently.  He later learned Croatian, the language of his grandfathers, then Ancient Greek and Latin, in addition to Portuguese, Hindi, English, and other languages.  He studied histology and crystallography at the University of Florence (Italy) as well as theology and philosophy at the Pontifical Gregorian University in Rome (from 1942 to 1946), and medieval history in Salzburg.
Someone who speaks ten languages is not going to see (any issue) from but a single viewpoint.
In general, Illich was NOT a Modern Man – (someone who believes that God is Dead).
In 1961, Illich founded the Centro Intercultural de Documentación (CIDOC, or Intercultural Documentation Center) at Cuernavaca in Mexico, ostensibly a research center offering language courses to missionaries from North America and volunteers of the Alliance for Progress program initiated by John F. Kennedy. His real intent was to document the participation of the Vatican in the "modern development" of the so-called Third World. Illich looked askance at the liberal pity or conservative imperiousness that motivated the rising tide of global industrial development. He viewed such emissaries as a form of industrial hegemony and, as such, an act of "war on subsistence". He sought to teach missionaries dispatched by the Church not to impose their own cultural values.  "Throughout the late '60s and early '70s, CIDOC was part language school and part free university for intellectuals from all over the Americas."
In his speech of 1968 to the Conference on InterAmerican Student Projects (CIASP), Illich strongly opposes the presence of American missionaries in Mexico. Illich says that the presence of American's "do-gooders" is causing more harm than good. Rather, he suggests that the Americans should stay completely away from Latin America and stay in their homeland where they can at least know what they are doing.
Ref: https://en.wikipedia.org/wiki/Ivan_Illich